Recipe development is near and dear to my heart because it's what makes my eyes light up when I work. It is truly my favorite part of my job!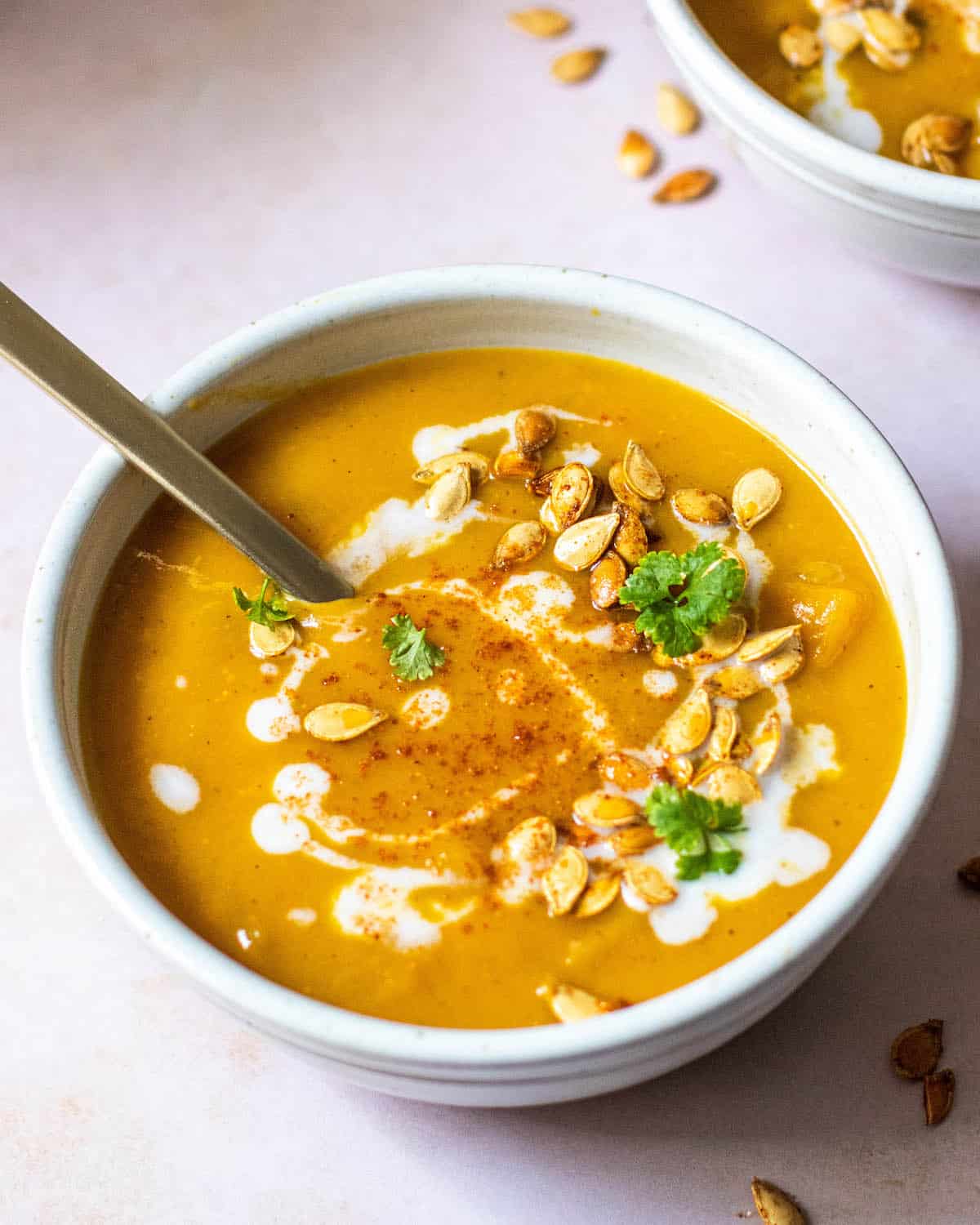 As a food blogger, recipe developer to other food blogger and personal chef, I am constantly being thrown into situations to make new recipes I have never tried or create new variations of a recipe I'm familiar with.
Recipe development is something that is learned over time and can be worked on by cooking a lot and reading a ton!
How to write a recipe
Recipe writing can be daunting to some, but if you have a good knowledge of cooking, I promise it is possible! It will take practice, which builds experience, but everyone has to start somewhere.
It requires patience, lots of love and care, and precision. Recipe development is for those that love to create food and learn new things. If you're already here reading this, you're going to love it!
How I became a recipe developer
Everyones experience in learning how to develop recipes will be different. Whether you've worked in a kitchen your whole life, attended culinary school (like myself) or are an excellent home cook, you can develop your own recipe!
Let's keep in mind, that developing a recipe of your own, is generally only a variation of an existing recipe and that is totally ok. 99% of people are not going to invent a recipe, but you can use tools to develop a recipe on your own that is personalized to your liking. You may not even know of the existing recipe, but I am here to burst your bubble, it probably exists. And again, that is ok!!
My experience in recipe development comes from running a Youtube channel since high school where I learned a lot of what NOT to do, then I attended culinary school and payed very close attention to every recipe and detail we were taught, and continue to grow this knowledge as a recipe developer to other food bloggers & being a personal chef in NYC.
I'm always keeping an eye open to
Cool new ideas, whether I see a cooking video in the subway or eat something delicious at a restaurant
Reading cookbooks and retaining something (a skill or ingredient combination) from each of them
Cooking at home using random ingredients I have that I know will work together (to keep the creative juices flowing.)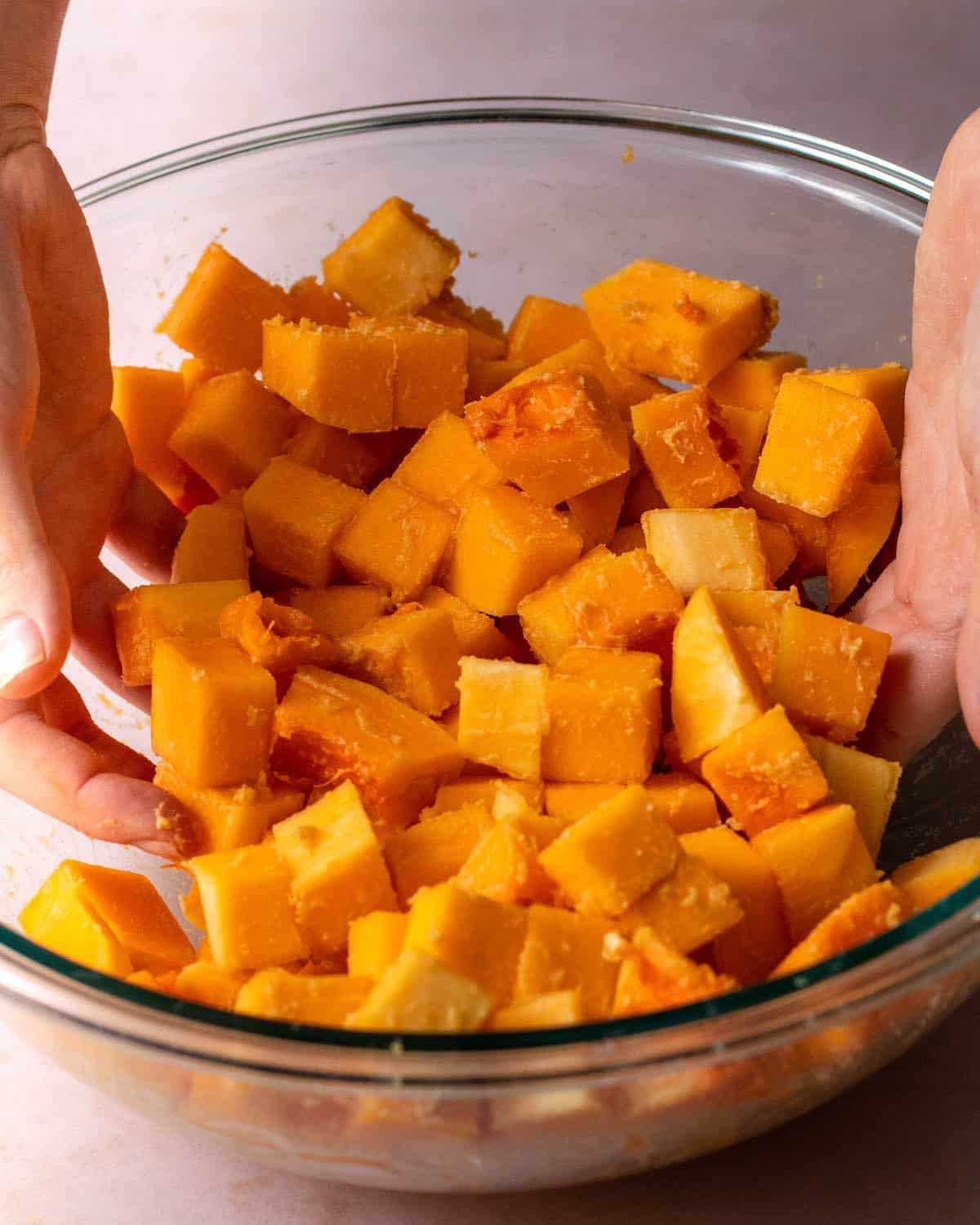 Inspiration
Let's start with Inspiration! Inspiration is what gets us in the mindset of creating an amazing recipe. You can accidentally stumble upon inspiration while out and about or while scrolling through social media, or actively try to find inspiration by going to Pinterest or looking at a restaurant menu. Once you find inspiration and feel that fire to create a recipe, that will make the whole process much easier.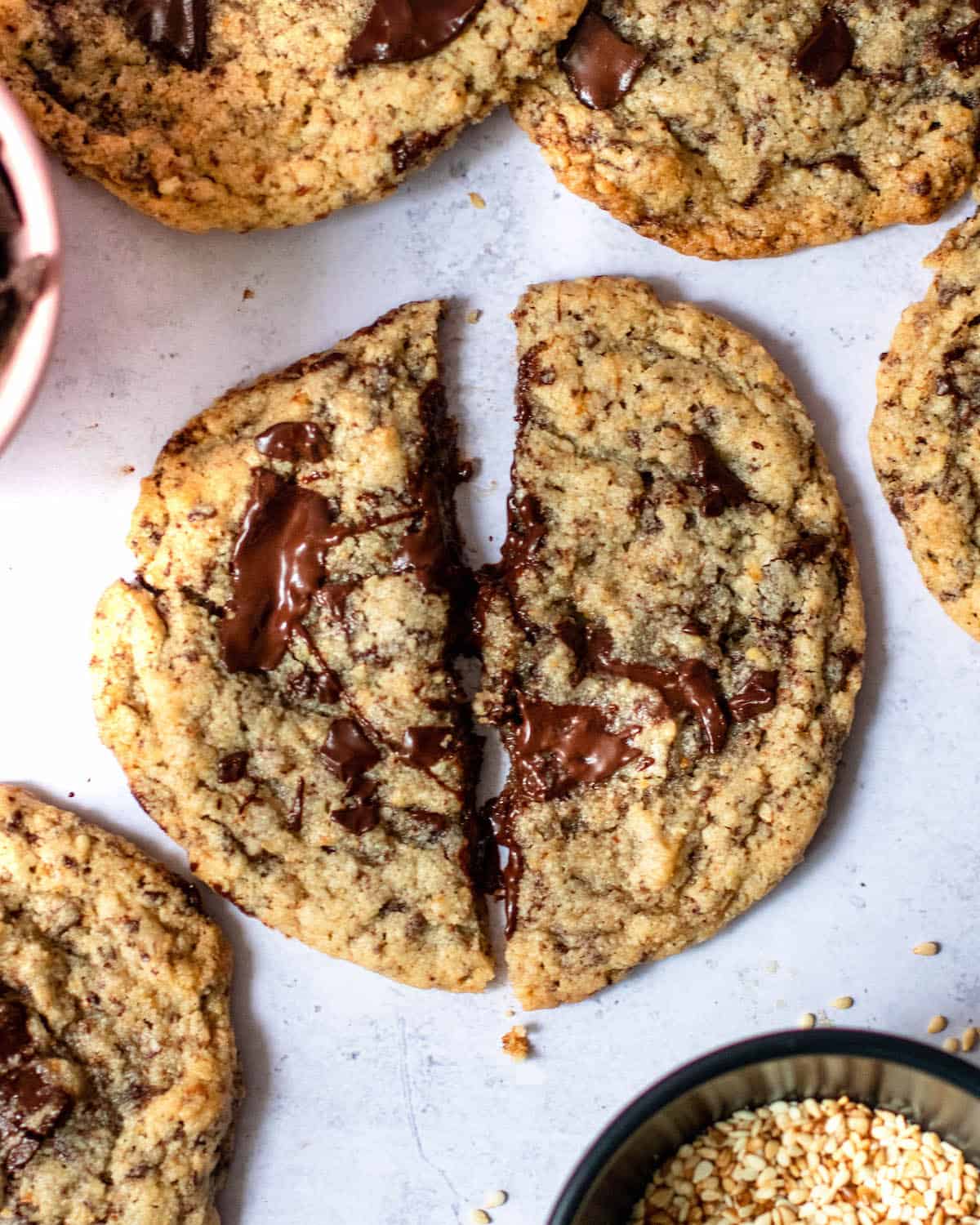 Research
Researching a recipe is typically done at the very beginning of the process in order for you to decide which ingredients to include, what are the best tips that someone else may already offer to create that type of recipe perfectly.
My research typically goes like this:
First, I ask myself if I already have this recipe concept stored in my brain? Is it necessary to research in cookbooks and the internet. Let's say for a pesto recipe, I already know everything about pesto and don't need to research it. So if I were to want to create a variation of pesto, I wouldn't need to do much research, just use the skills I have.
If you feel that the recipe needs further research since you're unfamiliar with it, I'd recommend reading 6+ recipes throughout cookbooks and food blogs and compare what seems to be the common factors and what ingredients very and why. This will give you an idea of how to republish this recipe to be more unique and suited towards your style.
Make sure to keep a document with any recipe links that have served as inspiration so that you can give proper credit in your recipe post if you're a food blogger or creating this recipe for a job. It's super important to always give credit!
When researching a recipe on Google and reading through somebody's blog post, be sure to read the full blog copy (not the just the recipe card) to see if you can gain added value and learn from it. Keep note of the tips you found most helpful.
Write the first draft
Now that you've researched the recipe a bunch, it's time to write up the first draft. I tend to simply open google docs and draft the recipe there, but you can also do this with a pen and paper.
I like to keep my computer out and modify the recipe in the Google Doc as I'm testing it, but if you prefer pen and paper that is ok too!
Write down details of the recipe, quantities, step by step instructions and any special notes you think will be helpful in making this recipe come out perfect.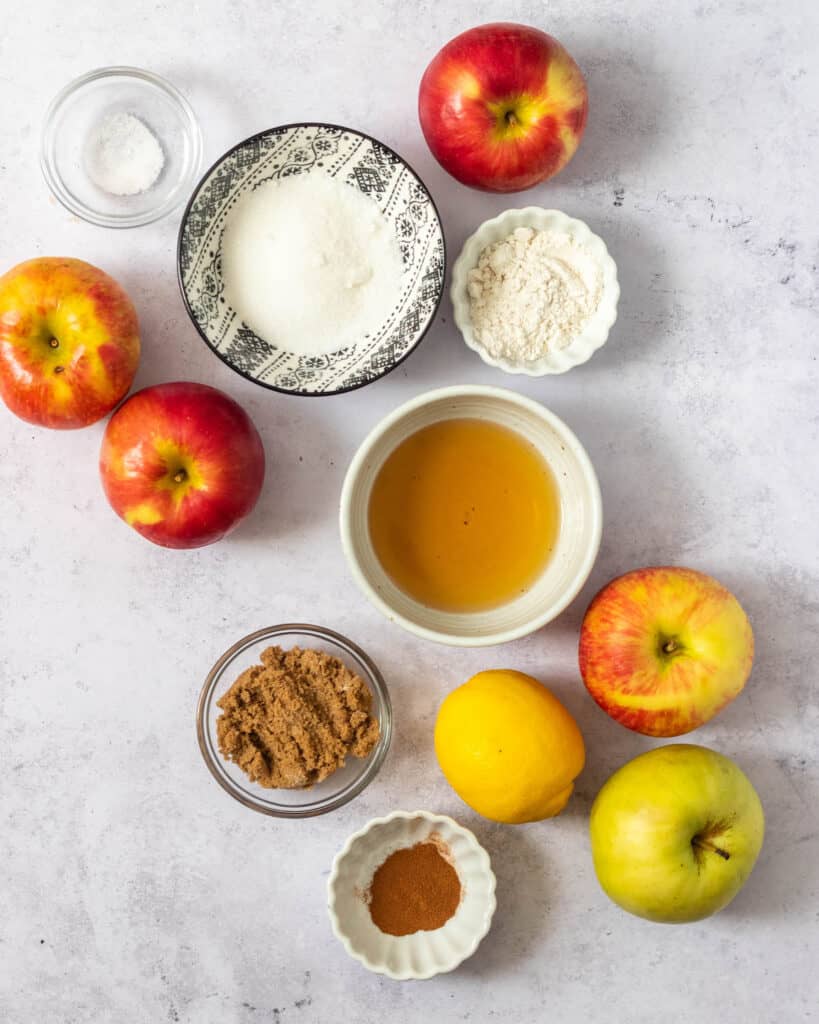 Test the recipe once or more
Before testing the recipe, go through the ingredient list and make sure you have everything you need. I tend to order groceries online for next day delivery when I plan to test a recipe. It saves a lot of time and limits me to buying exactly what I need.
Have the recipe draft open as you start to test the recipe and make notes of anything that seems off or needs improvement. Off the bat, you may decide that your recipe will NEED more lemon juice or salt, so make a note of it.
As you make edits to your recipe, make sure to use proper measurements. It can be easy to just add more spices without measuring, but if you're developing a recipe for others to follow it needs to be accurate. So, if your recipe needs more salt, add ¼ teaspoon at a time until you have the desired amount, then document it.
Once the recipe is completed and baked or prepared, make sure to document the amount of food it yields. If your recipe makes 12 cupcakes, write it down! Or if your recipe is a sauce, measure it and write if it yields 1 cup or 2 cups. Same goes for soups. We want to provide recipe readers with as much detail possible!
If the final recipe result is not as you had hoped (which happens to everyone, so don't worry), retest it! Sometimes when I test recipes it can take 1 try or 6+ tests. Be sure to keep notes of what didn't work through each recipe test, so you can easily pick up another day when remaking it and make those changes.
Edit the recipe and write notes
This goes hand in hand with the end of the recipe testing process. Make sure to review the written recipe and make sure it includes the following:
Prep Time
Cook time
Yield amount
Ingredient details (measurements + prep details) - If you're telling someone they need 4 peeled and cored apples, write it as "4 Granny Smith Apples, peeled and cored (approx. 5oz per apple). That would give someone the best chance at making your recipe correctly.
Detailed directions - Make sure the directions include detail but are also super straightforward and to the point. Nobody wants to read a super wordy confusing recipe.
Recipe notes - Add a list of tips and tricks and/or storage notes at the bottom of your recipe. If your cheese danish is best eaten at room temperature, that may not be intuitive, but be sure to let the reader know.
Here are some questions to ask yourself when writing the recipe?
Do I need to specify the weight on an item? This is especially important if listing fruit, vegetables or frozen products. Writing "1 tub of ice cream" or "2 eggplants" is not ideal since every tub and eggplant weighs a different amount. Rather, specify, "1, 24oz tub ice cream" and "2 large eggplants (about 550 g each).
What is the method that you're completing in a step? Use different terms for different methods such as mixing vs folding vs whipping vs beating. If something needs to be folded gently, make sure to let the reader know.
What should my recipe look like throughout the process? Consider if your sauce should be thick or thin, will the pizza dough be tacky or not.
Are there any cooking/baking method swaps if necessary? Maybe you told people to melt butter in the microwave, but you should also note that it can be done on a small pot on the stove for 2-3 minutes incase someone doesn't have a microwave.
How can the food be stored best? Can it be frozen?
Is any special equipment needed?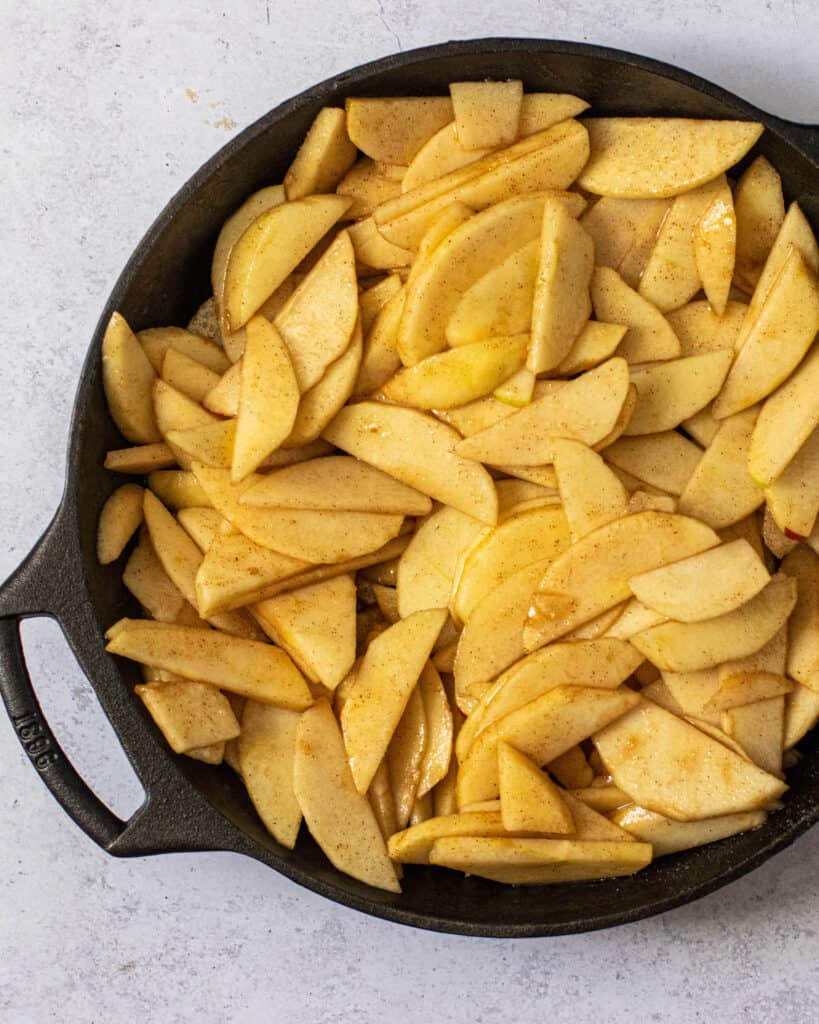 Tips for recipe writing
Write ingredients in the order in which they'll be used! If your recipe calls for butter and it's being used at the end, don't put it at the front of the recipe.
Write the directions in an order that makes sense. We want our reader to have the most success, so write ingredients clearly and concisely in an order that you would do at home.
If your recipe has multiple "recipes" within it, separate the ingredients and step for each. For example, if you're making Petit Fours, you'll have the "cake layer", the "buttercream" and "jam filling". List these separately in the ingredient section and if applicable in the directions too.
Offer additional methods or substitutions. Offering a method swap is very simple, since melting chocolate in the microwave is the same and melting it in a double boiler. Yet, be careful when offering substitutions for ingredients to make sure you know it will work. Don't offer a gluten free substitution in a cake if you haven't tried it yourself!
Share when to know a recipe is ready. A recipe is never just "done", rather it has "puffed up and when a toothpick inserted into the center it comes out clean" or "the center of the cheesecake should be slightly jiggly but the sides should hold their shape". These directions provided at the end of a recipe are crucial to the final steps.
Write down the final recipe with details
Once your recipe is completely written and you've tested it to perfection, read it trough again and make any updates or changes as you see fit. This may seem like a redo of the previous step, but I always find that there are small things to be added or removed, in terms of wording (not the actual recipe skeleton) to make it more clear.
Our goal is to have a reader see this recipe and follow it with as much clear details possible.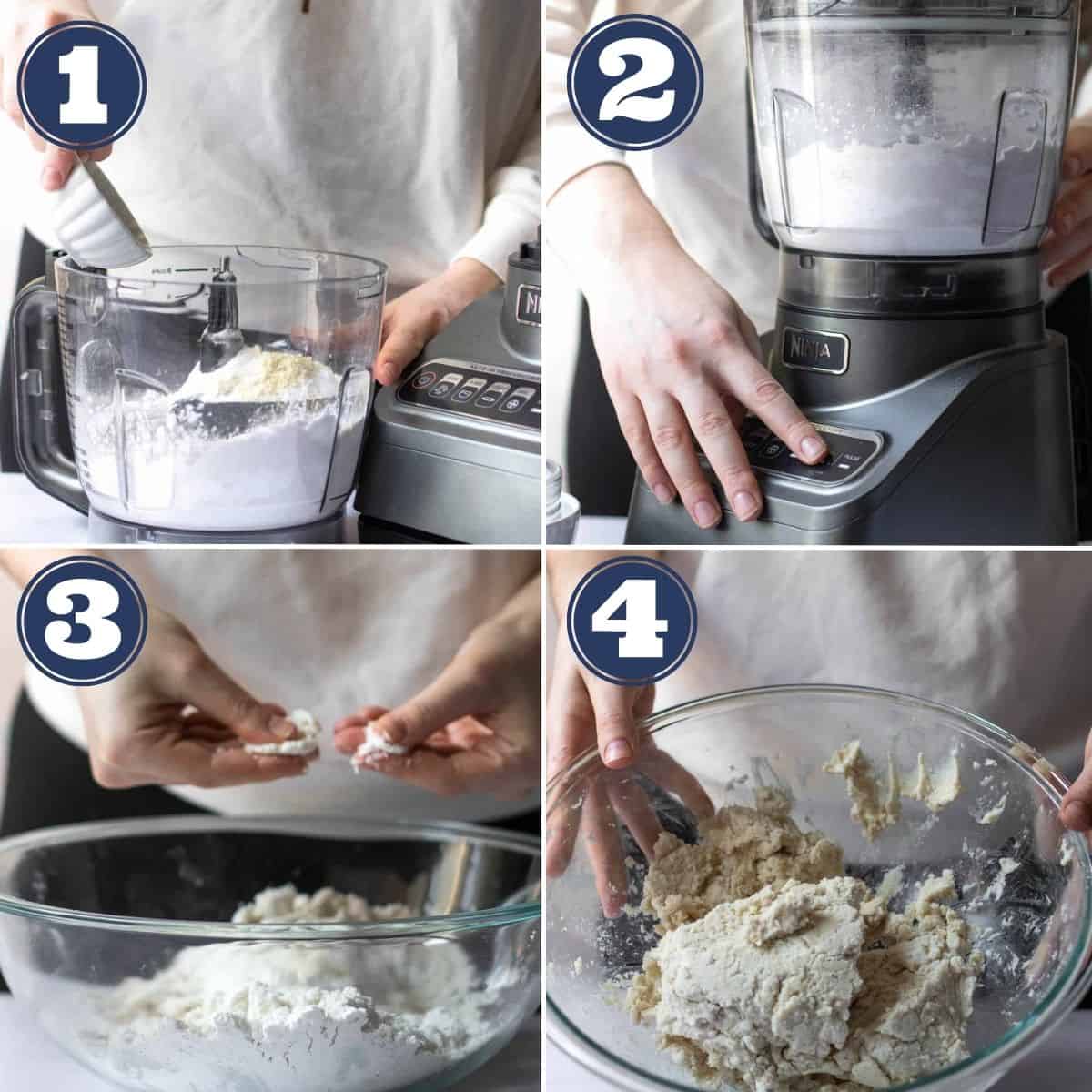 Recipe development requires practice
Nobody became an amazing recipe developer overnight. They gained experience somewhere (even if that being cooking at home or watching a cooking show) and implemented it, and probably failed a few times. That is totally normal!
Recipe testing is super fun and rewarding and I promise you will feel immense pride in a recipe you've tested properly and have written down nicely to share with the world.